I picked up these two guys last weekend. They're juvenile Crenicichla Johanna, about 8-9" long at the moment. They're smart little cookies. I expect to be able to completely hand feed them in a couple more days.
They're super active, so it was very difficult to take photos. The only way to get them to slow down a bit was to stuff their faces full of shrimp.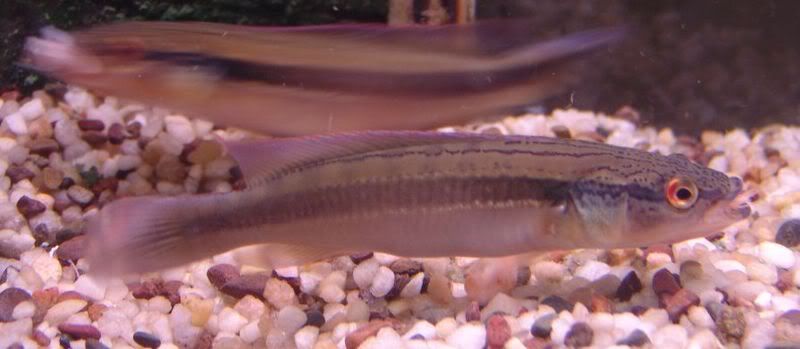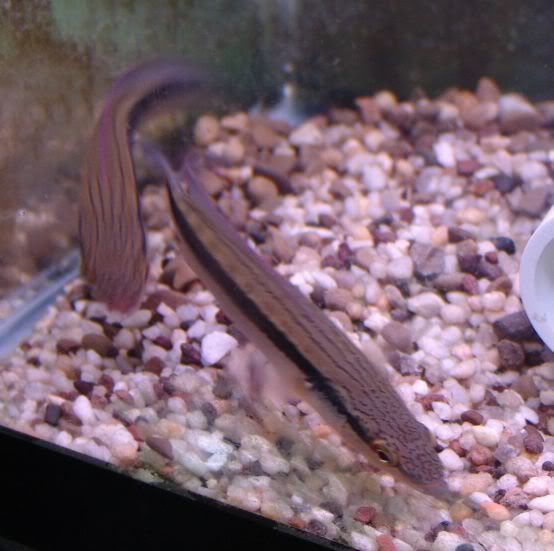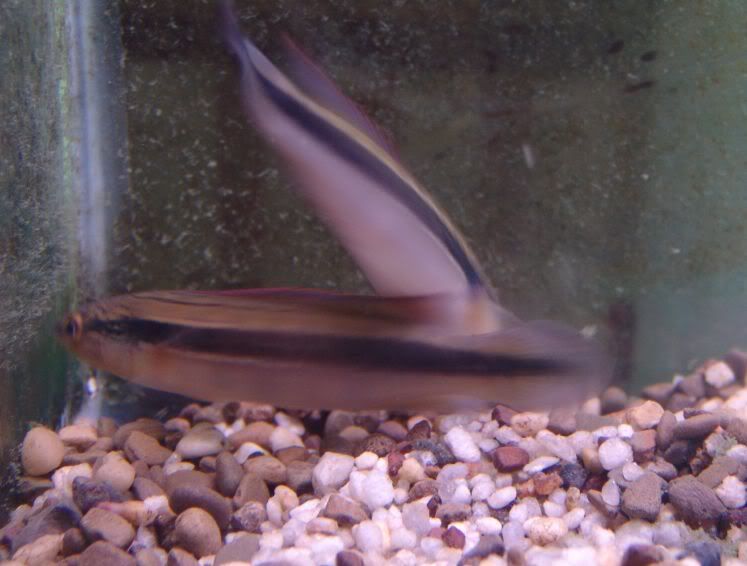 I'm going to have to upgrade to at least a 125 gal to house them as they get older. So, I'll be keeping my eyes open for some bigger tanks.